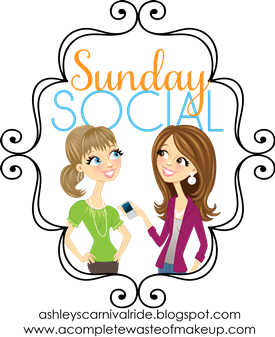 This week on the Sunday Social, it's all about Thanksgiving. Whilst thanksgiving is a US festival, I usually mark it in some way - work on the origins of the holiday with the boys, a Thanksgiving meal with Rory and Eileen, and a general feeling of thankfulness. I never really need to be asked twice to count blessings!
Favorite Thanksgiving Memory
My favourite Thanksgiving memory is probably from a few years back, when my class did a 'thankfulness tree'. It was so beautiful having the kids write done what they were grateful for, and some of their choices were so surprising!
Favorite Thanksgiving Food
Sweet potatoes which marshmallows on top. Eileen introduced me to them a couple of years ago!
What is a Thanksgiving Tradition you and your family have?
Each Thanksgiving, or around Thanksgiving, I try to email, text or write to my close friends and family, to remind them that I love them and to tell them how thankful I am for them being in my life.
What are you most looking forward to about this Thanksgiving?
I'm looking forward to counting blessings and spending time with some lovely folk. And then getting ready for Christmas...