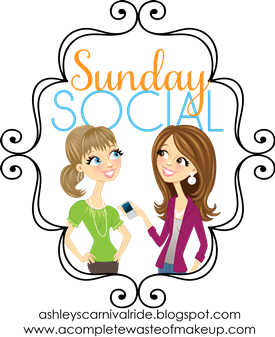 1. Do you plan to change any of your eating habits in the new year?
Yes! I am on Weight Watchers points and counting up a storm. I am also aiming for at least two cups of green tea a day (I love green tea but sometimes to forget to make it!), seven portions of fruit or veg a day (most of this is zero point stuff, which is great for WW, plus if I aim for seven and miss one or two I still make the 5-a-day recommendation!), and one or two meatless days a week!
2. Any workout tips to get us back in shape after the Holidays?
I am forcing myself to prioritise working out and making it a 'can't miss' in the diary I'm aiming to do 30 minutes each weekday morning (rowing/cycling/cross-training) first thing, and so far have done quite well. Of course, as school starts back tomorrow it will require be to do this at 5 am...wish me luck! I've also put a few other things in the diary - walks at the weekend, a swim each Thursday (school events permitting)...
3. Favorite thing you did over the Holidays?
Probably catching up with lovely folk - I got to see so many great friends. I'm also excited for catch ups with other friends over the coming month or two.
4. What is something you hope that you accomplish in 2013 that you did not in 2012?
I'd love to feel like less of a failure. I spent far too much of the latter part of 2012 dwelling on stuff I couldn't do or wasn't and I was pretty sad...this year I'd love to focus on the positives and work productively on the things that get me down.
5. Name 3 things happening this year you are excited about and why...
I am so excited to meet my niece! Matthew's sister-in-law, Elly, is due to have her and Nick's first child next month and I am oh so very excited for them!
Easter in Cornwall - it will be the first time the whole Thornley clan have been together in an age!
Eileen and Rory's wedding in Vienna. Two of my favourite people getting hitched, I get to be a bridesmaid again, and I get to visit a city and country I've never been to!
2013, people. 2013. :)