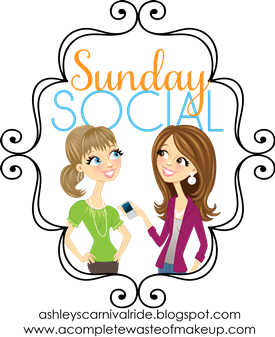 1. What is one movie you are terrified to watch?
I am such a wuss....I'm scared to watch most horror or thriller movies, so anything like the Exorcist I couldn't handle. I hid behind my hands for the trailer of a PG13 teen film (Beautiful Creatures) the other day at the movies, ha!
2. What is one TV show you have always wanted to get into but haven't yet?
Matthew and I have a few of these! We've finally started watching 'Community', which is grand - also on the list are 'The Wire' and 'Breaking Bad'.
3. What is one daring activity on your bucket list?
I'm not really the daring type....does having children or going back to school count? ;)
4. Would you ever travel alone?
I have! I've been to places all over the UK and to Canada alone and really enjoyed it. There were a few hairy moments (getting lost etc.), but on the whole it was great fun!
5. What activities do you like to do alone?
I am pretty outgoing but also like time on my own! As well as the obvious (reading, cooking, etc.) I also like going to the movies on my own (it can be fun with friends but I also enjoy solo trips) and shopping alone (ditto!).